At oneTILT we know people matter. 
We're lucky to work with some of the best.
At oneTILT we know people matter. 
We're lucky to work with some of the best.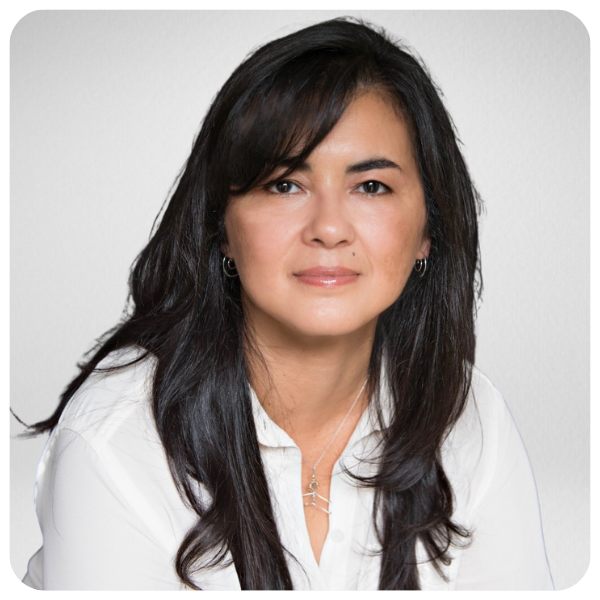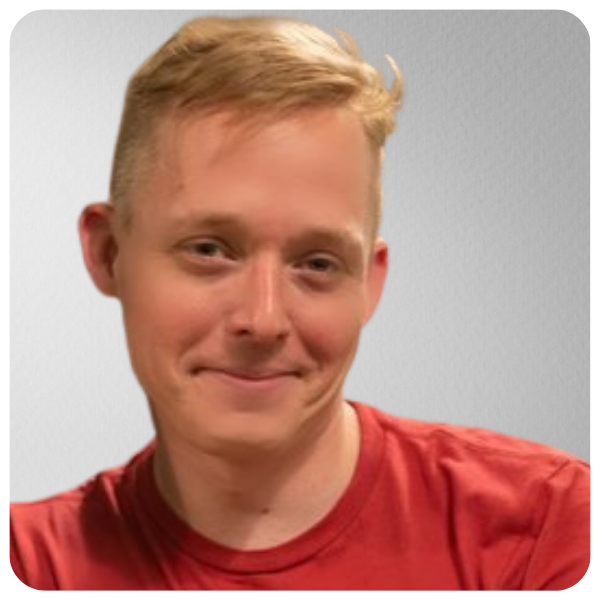 oneTILT Co-Founder and Chief Operating Officer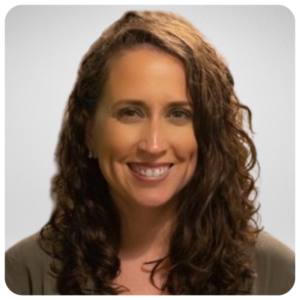 Partner Lead, Youtube & oneTILT Co-Founder and Former CEO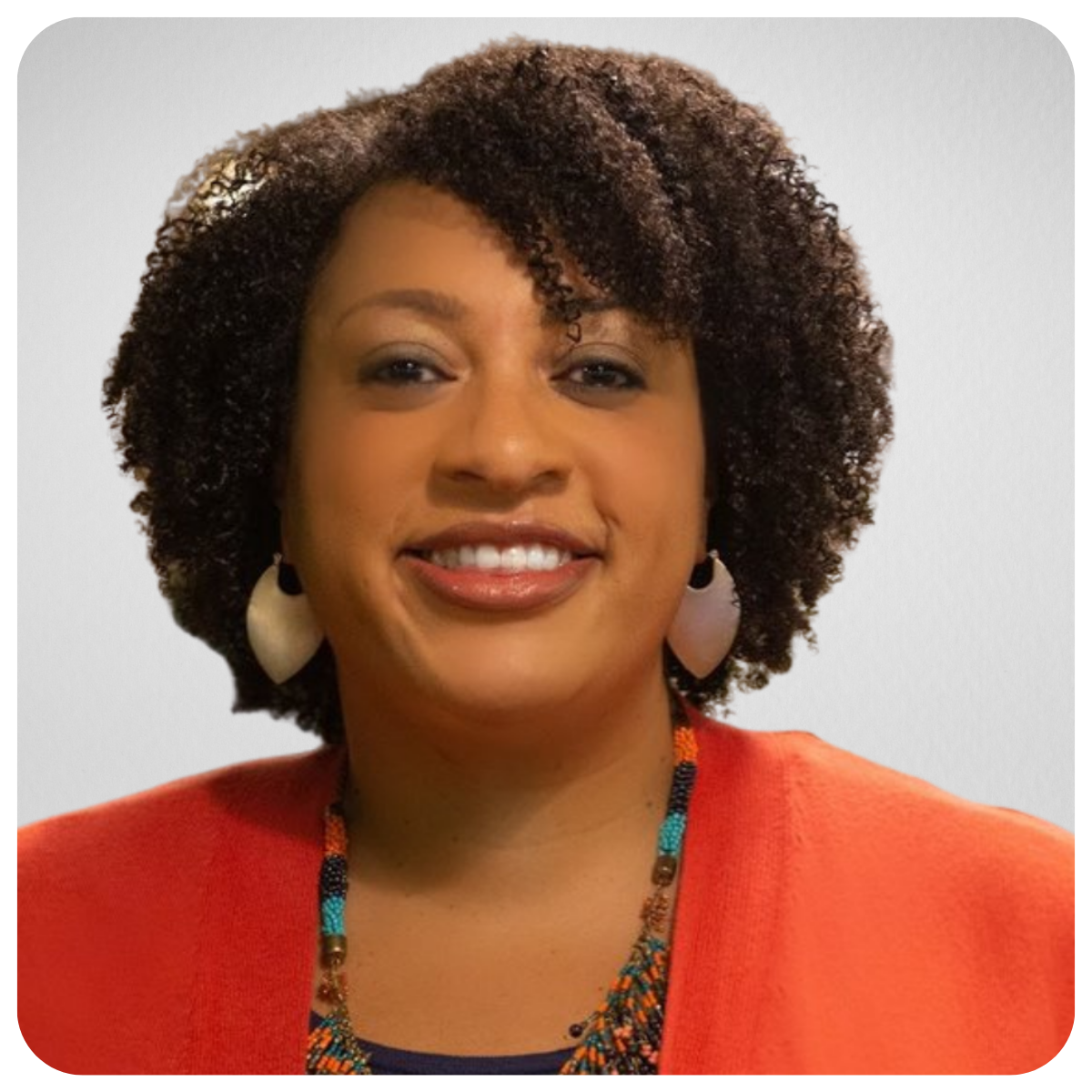 CEO and Principal Consultant of Tai D. Coaching and Consulting Inc.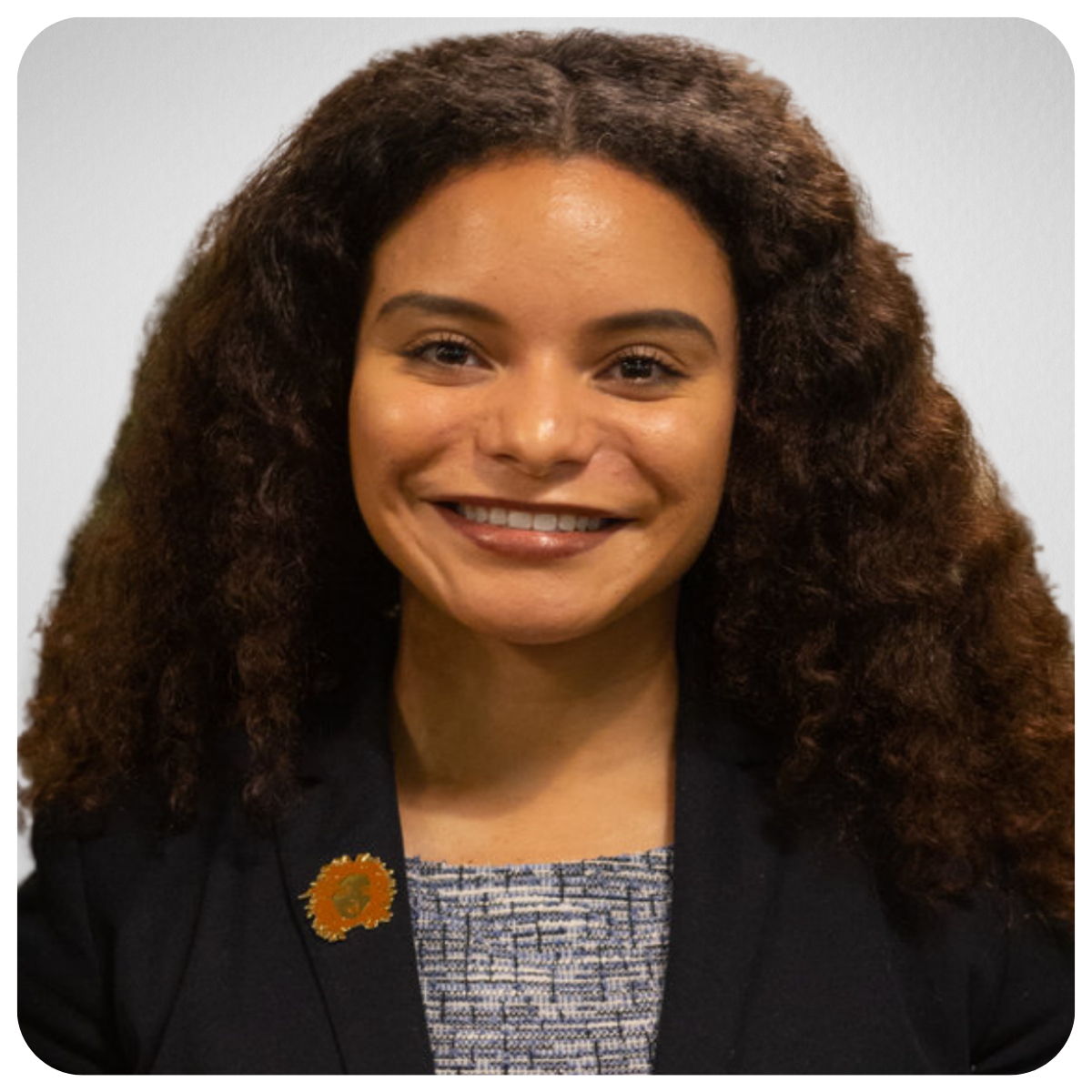 Associate Attorney, Jackson Lewis
Director of National Engagement, Latinos for Education
Kennette Banks
KENNETTE BANKS |
CHIEF IMPACT OFFICER
Kennette Banks (she/her/hers) is a systems nerd and currently serves as the Chief Impact Officer at oneTILT. As a Black woman educated in predominantly white institutions, Kennette has a deep passion for social justice in education. She has spent the majority of her professional career working to address the inequities in our education system, first in the Bay Area and then in NYC, where she led a high-performing charter school for six years. Kennette serves on the Board of Trustees at Moorestown Friends School and is a founding Board Member of Inclusive America- a D.C.- based nonprofit working to make the government as diverse as the people of the United States. Kennette holds a master's degree in Education from the University of Pennsylvania and graduated with honors from Swarthmore College with a degree in Linguistics. Kennette lives in Brooklyn, NY and when she is not traveling or exploring new brunch spots with friends, you can find her baking, bullet journaling or on the flying trapeze.
Stefano Barros
STEFANO BARROS |
SENIOR DIRECTOR
Stefano Barros (he/him/his) is a Senior Director at oneTILT and comes from a large Cape Verdean family based in Boston. His family taught him how valuable community is to one's growth. Shaped by this foundation, Stefano spent much of his educational and professional career dedicated to helping future leaders, youth and adults, find their pathway to success. As a Black man who held several different roles at youth-serving and education nonprofits in both Boston and New York City, Stefano continued to notice and draw a spotlight on the glaring inequities that uphold oppressive systems. His last 5 years have been expressly dedicated to providing support to nonprofit and education practitioners by way of anti-racism training, youth development and theory, mentorship strategy, and more. When he isn't chopping it up on group chats with his cousins, Stefano loves cooking, traveling, playing music at the loudest possible volume, and watching TV and movies with the subtitles on.
Christina Cancelli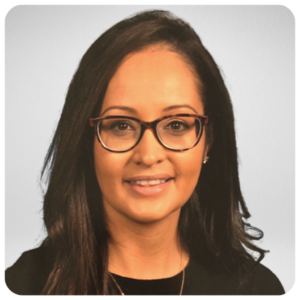 CHRISTINA CANCELLI |
SENIOR DIRECTOR
Christina Cancelli has been in education for over a decade, ranging from military, urban, and suburban settings, both public and charter. She is a first generation college student with a winding road from a community college to an ivy league school. Her own experiences and identity inform how she walks in her work and the work she does with students and staff to build strong content and culture. Ms. Cancelli has been at DC International School for 5 school years and was most recently DCI's high school assistant principal. She was also a 20-21 tiltForward Fellow.
Andrew Daub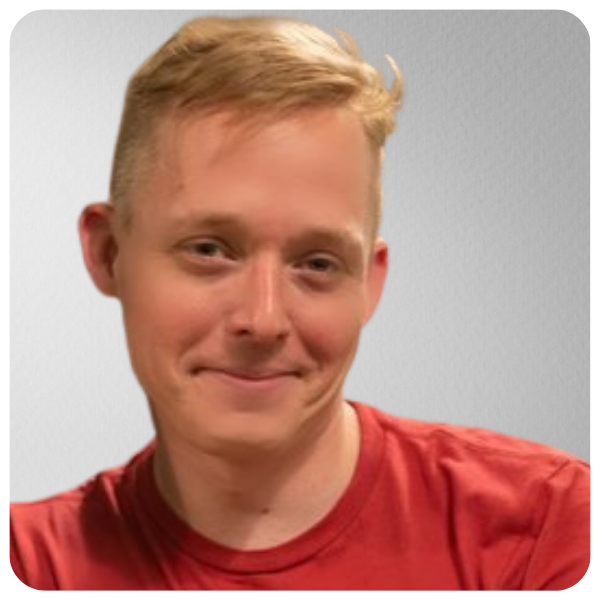 ANDREW DAUB |
CO-FOUNDER & COO
Andrew Daub (he/him/his) walks this world as a white, cisgender, openly gay man eager to collectively reimagine the way we do work so that power is fundamentally redistributed. He is currently the COO and co-founder of oneTILT. After growing up under Carolina blue skies and over Cookout milkshakes, Andrew has called DC home for the last decade. In that time, Andrew has worked in nonprofit management, coaching, and teaching roles with Teach For America, Friendship Public Charter Network, EdFuel, and 2Revolutions. He has a BA in English from the University of North Carolina – Chapel Hill, an MPH from Johns Hopkins University, and an MEd from George Mason University. Andrew currently serves on the board of One Common Unity. He loves tennis, screenwriting, and all things Patagonia.
Kimberly Díaz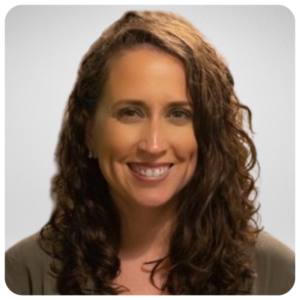 KIMBERLY DÍAZ |
CO-FOUNDER & CEO
Kimberly Díaz (she/her/hers) is the CEO and co-founder of oneTILT, a nonprofit that makes organizations more inclusive one tiny inclusive little thing (oneTILT) at a time. A proud multi-racial latina, she started oneTILT after a decade of nonprofit management & teaching experience in which she felt like she could not bring her true self to work. She holds an MBA from UVA Darden School of Business, a M.A.T. in Mathematics from American University, and a BA in Economics from the University of Virginia. Kimberly also served as a founding board member of New Leaders Council – Virginia, a nonprofit committed to recruiting and developing the next generation of progressive leaders. She loves her dog Mango, los Yankees, and all things Celia Cruz.
Ruth Frias
RUTH FRIAS |
SENIOR DIRECTOR
Ruth (she/hers/ella) is a proud Afro-latina, cis-genered woman, and South Bronx native. She currently serves as a Senior Director at oneTILT and an I/O Practitioner. Her experience as a first-generation Dominican-American has fueled her commitment to educational equity and access. Ruth's love for education motivated her to enter the classroom as a middle school science teacher and later on as an edtech trainer and consultant in K-12 schools. She holds a BA in psychology from Hartwick College, an MAT in general education from Relay Graduate School of Education, and an MA in Industrial-Organizational Psychology from Brooklyn College. Ruth describes herself as someone who deeply values integrity, innovation, and human connections. During her free time she enjoys reading, shopping, home organization, and traveling.
Brandi M. Green
BRANDI M. GREEN |
SENIOR DIRECTOR
Brandi M. Green (she/her/) is a Senior Director at oneTILT and a licensed social worker based in Chicago. As a Black woman with albinism, she often faces misconceptions and questions about her unique identity. She uses this as a strength when engaging in conversations about race and identity—holding space for nuance and embracing the "both/and" in this work. Most recently, Brandi used her analytical and relationship building skills in a quality improvement role at a social service agency. Additionally, she has experience in research, non-profit operations and communications. Throughout these various experiences, her passion for DEI/anti-racism work remains the through-line in her career. Brandi holds a B.A. in English from Grinnell College, and an M.A. in social work from the University of Chicago. In her free time, Brandi enjoys exercising, watching her favorite shows, sharing funny memes in group chats, and looking for opportunities to be creative. She also enjoys quiet and unplanned moments because rest is resistance (source: The Nap Ministry).
Nikki Devonée Alston
NIKKI ALSTON |
CHIEF PROGRAM OFFICER
Nikki Devonée Alston (she/her/hers) is a talent leader with a profound love of people and an obsession with workplace happiness. A self-proclaimed "Professional People Person", she specializes in applying critical liberation theory to human capital practices, creating systems and policies that support diverse, equitable, and inclusive workplaces. A native of Portsmouth, Virginia, Nikki enjoyed a career in banking and finance before throwing caution to the wind in pursuit of her true passion. This led to time spent in the classroom as an elementary school teacher before transitioning to human capital roles within the education and non-profit sectors. Nikki is the Director of Talent Strategic Initiatives for Alliance College Ready Public Schools, where she serves as a project leader and advisor to the Executive Cabinet.
Nikki completed her undergraduate studies in Business Administration at Hampton University and Strayer University and earned a Master's degree in Education & Administration from Johns Hopkins University. Nikki lives in Los Angeles, CA and when she is not at the beach or hiking nature trails, she can be found at home cooking Creole/Southern cuisine or cultivating a newfound love for interior design.
Uzma Chowdhury
UZMA CHOWDHURY |
DIRECTOR
Uzma Chowdhury (she/her/hers) is a Director at oneTILT. After starting as a public school teacher in Newark, New Jersey, Uzma has accumulated 6 years of education experience, including launching the inaugural Diversity, Equity, and Inclusion department at a leading charter network. She received her BA in English and Political Science and her MA in Nonprofit Management and Public Policy from the University of Georgia. She has worked with organizations such as the Fanning Institute, Teach for America, KIPP, DSST Public Schools, Relay Graduate School of Education, and various community gardens and political campaigns. Uzma is a proud South Asian daughter of immigrants, Georgia raised and Brooklyn made, and is excited to call D.C. her new home. Uzma loves Georgia football, farming her own fresh food in community gardens, books, and being outside as much as possible.
Anya Leist
ANYA LEIST |
SENIOR DIRECTOR
Anya is a native New Yorker who finds great fulfillment in navigating cross cultural conversations, in all their nuance and even their occasional discomfort. Her commitment to social justice is fueled by her experience as a multiracial woman in independent schools, both as a lifetime learner and accomplished educator. From guiding students as young as six and seven to coaching her fellow faculty members, Anya aims to empower others to bring positive change to their communities through approaching diversity with curiosity. In her free time, Anya seizes opportunities to stay present and be brave. She loves to hike, sing, and play guitar and is currently working up the courage to hit an open mic night. Anya holds a BA in psychology and history from the University of Virginia, and an MS in Childhood General and Special Education from Bank Street Graduate School of Education.
Cary Meyers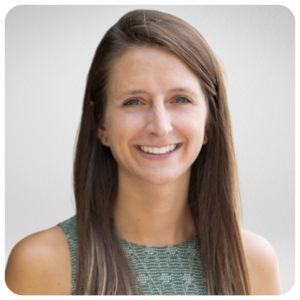 CARY MEYERS |
OPERATIONS DIRECTOR
Cary Meyers (she/her/hers) is the Operations Director at oneTILT. Throughout her time as an elementary school teacher and work in nonprofits, Cary has found joy in creating systems that keep her team organized and focused on their mission. After having the opportunity to participate in oneTILT programming as a teacher, she began exploring the field of DEI as a way to create a more inclusive world. Cary began her work with oneTILT in a part-time capacity supporting the tiltForward fellowship. Cary loves to read, knit, be with friends and family, and do anything that involves being outside. She is based in Pittsburgh, PA.
KT Tedesco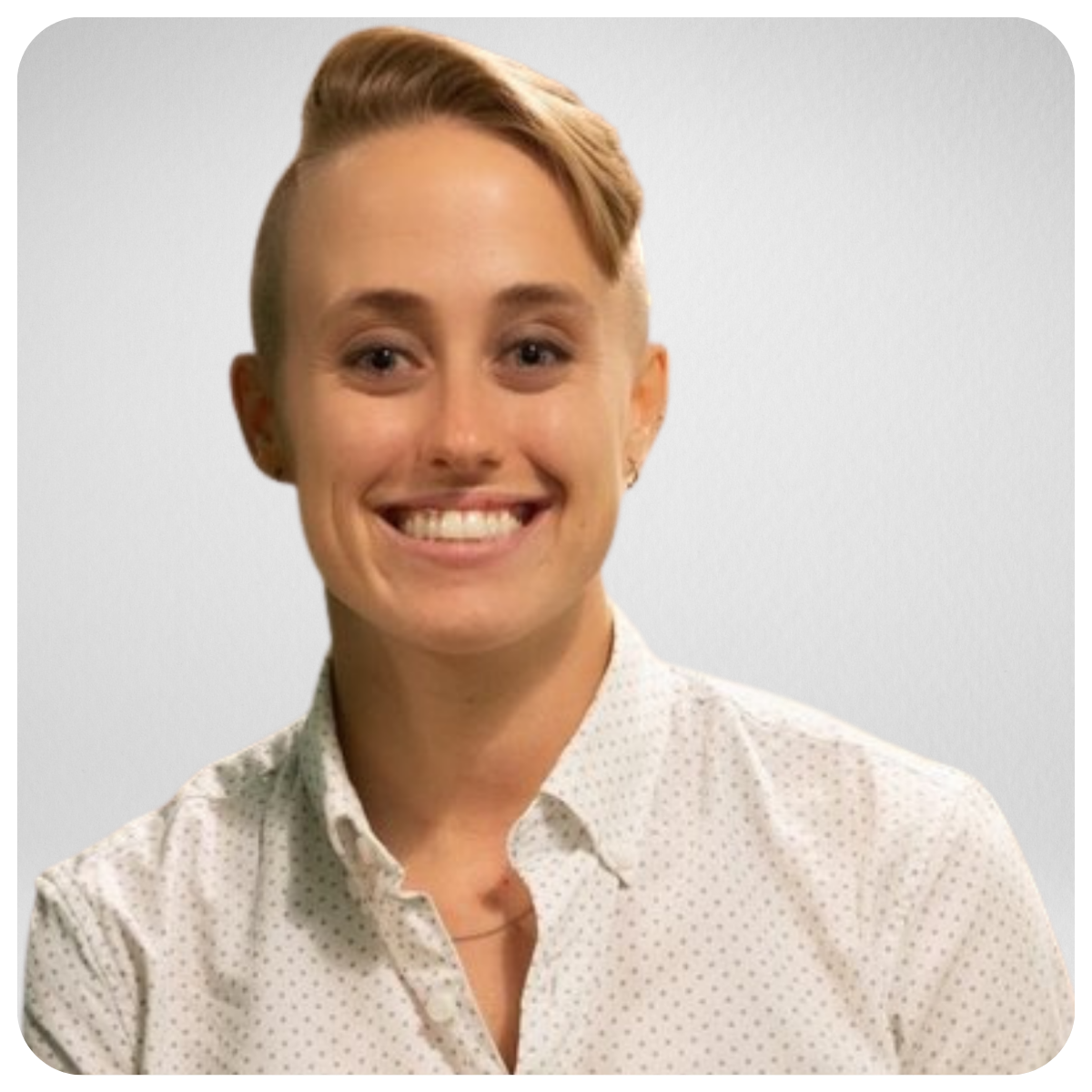 KT TEDESCO |
SENIOR DIRECTOR
KT identifies as a white, gender non-binary queer person who values connection, community, and disruption. She believes deeply in the power of storytelling and fighting to honor and lift the stories of those who are often silenced. KT was born and raised by the shore in New Jersey and spent her college years fighting for reproductive justice, directing the Vagina Monologues, and becoming the first openly queer elected homecoming queen in the state. KT has called Philly home for almost ten years and in that time, has taught middle school science, been an adjunct professor at her alma mater, and has had facilitation and coaching roles with Teach for America, The ROOTS Project, and Lion's Story. She has a BA in Women Gender and Sexuality Studies from The College of New Jersey and an MSEd from the University of Pennsylvania. She finds life and breath in surrounding herself with plants, painting, laughter, and her chosen family.
Marlo Barrera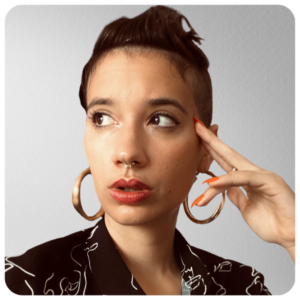 MARLO BARRERA |
CONSULTANT
Marlo Barrera (they/them/theirs) works in the education and reproductive justice spaces as a facilitator and program designer. They are a native New Orleanian who is passionate about centering community care, and the community centered redesign of systems and institutions. Marlo is a founding member of The Reproductive Justice Action Collective (ReJAC) and is on the board of the National Network of Abortion Funds. They believe there should always be space for play, connection, and exploration, and are an avid roller skater, poet, and art maker! You can learn more about their work at marlobarreraconsulting.com.
Becky Barstein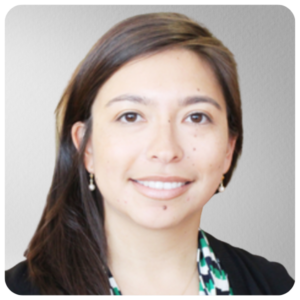 BECKY BARSTEIN |
CONSULTANT
Becky Barstein is a 10-year educator and facilitator who designs and leads professional learning experiences that deepens leaders' understanding of equity and belonging in their communities. Becky has led PD for communities and schools across the nation including Miami-Dade County Public Schools, Charlotte-Mecklenburg Schools, Hawaii Department of Education, and the Iowa Department of Education.
Becky taught in Houston, TX, leading and coaching teams of new and veteran teachers. During this time, she also developed and facilitated school-, district- and network-wide professional learning experiences focused on literacy, culturally responsive teaching, pedagogical effectiveness and social-emotional learning.
Justin Borroto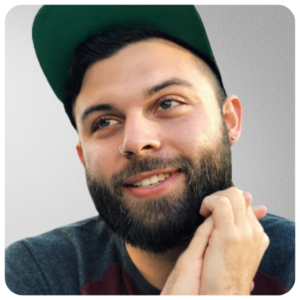 JUSTIN BORROTO |
CONSULTANT
Justin (he/they) is a Miami, FL native who now calls DC home too. As a former Geometry teacher and current DC Public Schools Teacher Recruiter, his professional life is built around ensuring that students furthest away from opportunity receive the love, resources, and opportunities they deserve. Advocating for equity in the education and non-profit sector, he engages in anti-racism work to dismantle white supremacy and re-envision a world where everyone is valued and seen as whole. Justin identifies as a queer, white, Cuban-American (Latine), gender non-conforming person. When he's not passionately ranting about life, you can find him laughing with friends and chosen family, dancing, watching Drag Race, or playing kickball.
Kathleen Fujawa
KATHLEEN FUJAWA |
CONSULTANT
Kathleen is a white, cisgender, female leader with over 20 years of experience working to advance leadership development experiences for all. She is passionate about organizational culture, inclusive management, and setting up systems and structures so that everyone can succeed, through talent strategy, organizational development, change management, and diversity. Kathleen has worked in the human capital space in for- and non-profit organizations: City Year, ProInspire, Education Pioneers, Teach For America, and ChildrenFirst, and holds graduate degrees from American University and Northwestern, as well as an undergrad degree from Indiana University. Kathleen lives outside of Boston, Massachusetts with her husband and elementary aged daughter, and is an avid reader, music lover/performer, and runner.
Corey Graham
COREY GRAHAM |
CONSULTANT
Corey Graham (he/him/his) identifies as Black, Straight, Male, and is honored to serve in order to realize potential, reveal truth, and drive towards greater clarity. In the end, you walk away with a deeper understanding of self, purpose, and steps to take action. 
Corey Graham is a ICF (International Coaching Federation) Certified leadership coach, consultant, facilitator, and speaker. He works one-on-one with clients at a variety of different organizations from Fortune 500 companies to nonprofits to help them maximize their potential and realize their impossible future. His passion is using the power of coaching and speaking to redefine clarity, commitment and conviction for individuals, teams and organizations.
Corey approaches his coaching and training work through the lens of diversity, equity, inclusiveness, and belonging – and consistently integrates these principles into his practice. He is the co-founder of M.A.D.E. To Lead, a boutique leadership development firm that exists to accelerate the practice of Courageous Personal Leadership. Corey received his bachelor's degree in business management from the University of North Carolina at Charlotte, and from there landed a management position with a national retailer. His career spans both sales and client service in the insurance industry, as well as human resources, operations, and financial management.
Corey has served as a Leadership & Executive Coach for multiple organizations including The Surge Institute, The Coaching Fellowship, Health Leads, Red Ventures, Atrium Health, Leading Educators, Cabarrus Health Alliance, and Jobs for America's Graduates. Corey is a Certified Master Coach, a Certified Professional Coach, and a Certified Academic Life Coach through the International Coach Federation's certified coach training programs at the Center for Coaching Certification and Coach Training EDU. 
Corey primarily partners with individuals and teams to support: Career transitions (internal/external), Business Coaching, Efficient & Effective Communication, Diversity, Equity & Inclusion.
Malliron Hodge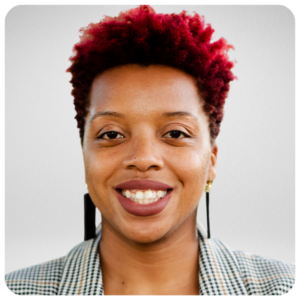 MALLIRON HODGE |
CONSULTANT
Malliron sashays through the world as a Black, cisgender, straight woman passionate about working with communities. While Eastern North Carolina BBQ vinegar runs through her veins, she spent a couple years falling in love with crawfish boils and gumbo in New Orleans. During that time and presently, Malliron worked in higher education, community engagement, nonprofit management, job placement, user centered design and education entrepreneur coaching roles with Tulane University, Cafe Reconcile, ARISE Academy, 4.0 Schools, Digital Promise, and Malliron L Hodge Education Innovation Consulting LLC. She has a BS in Business Management from Winston-Salem State University an MPA from Indiana University with a concentration in Nonprofit Management and a certificate in Social Entrepreneurship. She loves walking barefoot in the grass, roller derby and porch sitting with her Mom.
Natasha Johnson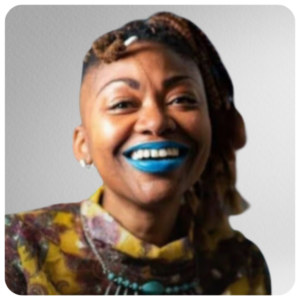 NATASHA JOHNSON |
CONSULTANT
Natasha is an artivist (activist + artist), advocate, academic, attorney, and yoga instructor. She has been an educator and attorney for 21 and 15 years, respectively as reflected in her efforts writing the Solomon Islands first draft of their anti-human trafficking law and having created the only holistic legal services program to date in NYC for continental African survivors of domestic violence. In 2015 she founded Globalizing Gender (GG), whose mission is to create a 'Gender Just' world. 
GG educates, prevents, and reforms Gender-Based Violence (GBV) through capacity building, rule of law, governance, and awareness. Tackling FGM/C in the US. Natasha organized NYC's inaugural march to end FGM/C in the United States and is a contributor NYC's first holistic FGM/C legislation. Natasha is a recipient of an Equal Justice Works Fellowship, a Fulbright Specialist Fellowship, a TEDx Flatbush speaker, and a host of other awards. As an artist she curates public forums and creates editorial- styled work that critiques and raises awareness of GBV. She lectures and consults locally, nationally, and internationally on issues of GBV, art and the law. Natasha earned her Juris Doctorate from CUNY School of Law, her yoga certification from Breathe for Change, and her Bachelor's Degree from Columbia University.
Sydney Kastner
SYDNEY KASTNER |
CONSULTANT
Hi! My name is Sydney Kastner (she/her), and I am the Director of Well-Being and Growth at 4.0 Schools where I focus on hiring, editing and creating structures to prioritize nourishing the well-being of our team, and overseeing our professional development practice. I am based in New Orleans where I taught 5th grade before joining the team at 4.0 in 2016. People are my favorite animal, and I get my highest levels of joy and energy from connecting. I recently completed a Masters in Applied Positive Psychology at the University of Pennsylvania where I studied human flourishing- my favorite elements being emotions, connection, meaning, thought patterns and processing, and relationships. My life's work is to infuse research-based strategies with lived experience to help people define and express their own genius with a particular focus on increasing elements like connection and meaning. I do this through coaching, consulting, and facilitation with my budding organization Well-Being with Syd (@wellbeingwithsyd).
Andrew Knips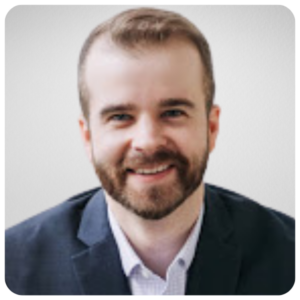 ANDREW KNIPS |
CONSULTANT
Andrew Knips (hard /K/) believes that everyone deserves a coach. He also believes that educators must center equity in their work. As a White, cisgender, heterosexual, able-bodied man, Andrew leans into both the importance and contradiction of his own equity leadership.
Andrew has over a decade of experience working in Philadelphia's public, alternative, and charter schools. Currently, he is a Leadership Coach for Teach Plus, a national nonprofit that empowers teachers to have a voice in reforming their schools and shaping public policy. He supports teacher leaders and principals in a network of Philadelphia public elementary schools. Previously, he served as a high school English teacher, master teacher, and instructional coach. Andrew holds a BA in Political Science, International Studies, and Latin American Studies from the University of Wisconsin-Madison, a MSEd in Urban Education from the University of Pennsylvania, and a K-12 principal certification from Temple University.  
Andrew has developed and delivered race and antiracism workshops for school leaders and coached teachers and administrators to fight for equity in their schools and communities. He uses articles, frameworks, and storytelling to facilitate introspection and build his clients' capacity and knowledge base. Andrew has presented at conferences like AERA and NCTE, and has published articles in Edutopia and Education Post. He is currently writing a book for education leaders about the intersection of equity and data.
Sarah Lehar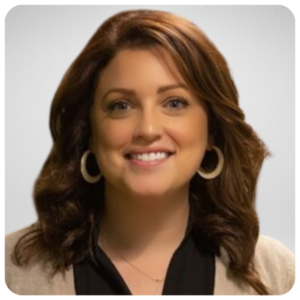 SARAH LEHAR |
CONSULTANT
Sarah Lehar (she/her/hers) has spent the last decade in the educational landscape of DC as a teacher and leader with a deep commitment to the growth and development of school staff and scholars. She began her career as a social studies teacher at Anacostia High School, and went on to advance as Academic Dean. She then became the Assistant Principal of Literacy at HD Woodson and then Resident Principal of Truesdell Education Campus (K-8) and Ballou High School in the 2015-16 school year as a Mary Jane Patterson Fellow (MJPF). Sarah then became the Head of School of Washington Metropolitan High School, charged with transforming instruction by empowering educators with new tools. Most recently, Sarah was the principal of Cesar Chavez PCS-Capitol Hill high school campus, where she increased staff capacity and overall school improvement.
Sharon Michaels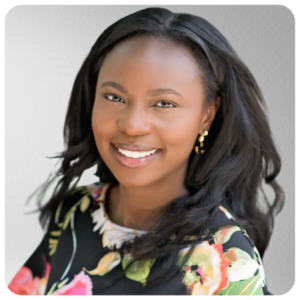 SHARON MICHAELS |
CONSULTANT
Sharon Michaels (she/her/hers) has over 15 years working for racial justice in education spaces. 
As a college student at a university that did not integrate until the late 1960s and maintained racial boundaries decades later when she matriculated, Sharon led many advocacy efforts to disrupt racist policies and practices that threatened Black university students' survival. Since then, Sharon's unapologetic resolve for racial justice has grown and guided her lens as a teacher, instructional coach, and now assistant principal. In 2016, Sharon founded labfourseven, where she provides resources to help education organizations do the necessary work to normalize antiracism so that all students can thrive. 
Sharon has a graduate degree from George Mason and is completing her final year as a doctoral student studying organizational learning at Vanderbilt University.
Jocelyn Moore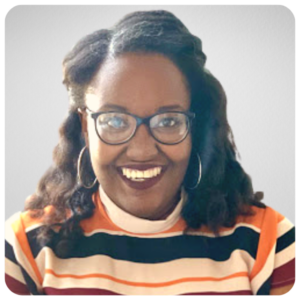 JOCELYN MOORE |
CONSULTANT
Jocelyn Moore is a Black, cisgender woman who is grounded by this Bible verse: "Lead a life worthy of your calling." For Jocelyn, her "calling" is to shape & design equitable spaces that help people feel valued, loved, and challenged to grow. She does this through her work at Teach For America – Greater Philadelphia as the Manager of Culture & Professional Learning. She is also the Youth Ministry Director at her home church. Jocelyn holds an B.S. in Organizational Leadership and an M.S in Management & Organizational Behavior.
Nashaira Ofori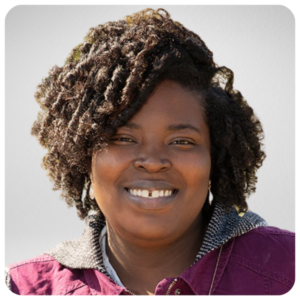 NASHAIRA OFORI |
CONSULTANT
My name is Nashaira (pronounced Nuh-SHY-ruh) Ofori and I was born and raised in a small town in Michigan. My family played a huge role in how I understand identity and what inclusion looks like. Fun fact: my mother (who is Black American) helped teach my father (an Afro-Cuban immigrant) English! 
I began my career as a high school teacher in Detroit and over the last several years I have been leading a professional learning practice on equity and inclusion where I provide teachers, school leaders, and district admin with technical and adaptive strategies for creating more inclusive school communities. I have designed and led professional development and coaching for school districts nationwide, including the Wake County Public School System (NC), Arlington Public Schools (VA), Charlotte-Mecklenburg Schools (NC), D.C. Public Schools, and Houston Independent School District (TX). Prior to this, I have also worked at the University of Michigan's Center for Educational Outreach in the Office of Diversity, Equity and Inclusion supporting faculty and staff in building equitable and inclusive summer programs for middle and high school students. I am a graduate of the University of Michigan's Master of Public Policy program, where I focused my studies on data-driven policy to advance equity in education and improve outcomes for students from marginalized backgrounds.
Kevin Waters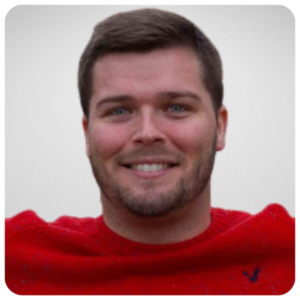 KEVIN WATERS |
CONSULTANT
Kevin Waters is a southerner at heart, but has been living in Philadelphia for the past 4 years, where he is the Director, Teacher Leadership & Development for Teach For America – Greater Philadelphia managing their coaching program and designing learning for early-career teachers. A product of a rural public school, Kevin got his start in education, nearly a decade ago, teaching High School math in Lowndes County, Alabama, after completing his B.S. in Management from Florida State University's College of Business. After three years teaching, he served as the Director of Forensics at Florida State University and completed his M.A. in Media & Communication Studies, coaching a team of undergraduates in speech & debate. He has over 10 years of experience coaching across many facets including public speaking & performance and classroom instruction from youth and undergraduates to early-career teachers & instructional leaders. Kevin has worked on, coached, and led teams, and summer school sites, in Mississippi, Atlanta, Camden, and Philadelphia from elementary to high school, public & charter. He spends his free time as an election nerd, watching tennis, reading fiction, and trying a new recipe every now & then.