Meet our 2019-20 Fellows.
Meet the members of our 2019-20 tiltForward Fellows inaugural class.
Meet the members of our 2019-20 tiltForward Fellows inaugural class.
Akeem Anderson
Akeem Anderson
Akeem Anderson (he/him/his) is a first generation college graduate who has worked in education his entire life. Though he's no longer a classroom teacher, he still considers himself a teacher and a learner at heart. The core focus of his work has always been advancing opportunities for low income kids of color and those that traditional systems often ignore. His day to day work is in the intersection of education and politics, so finding connections and compromise is his strength.
Danielle Brooks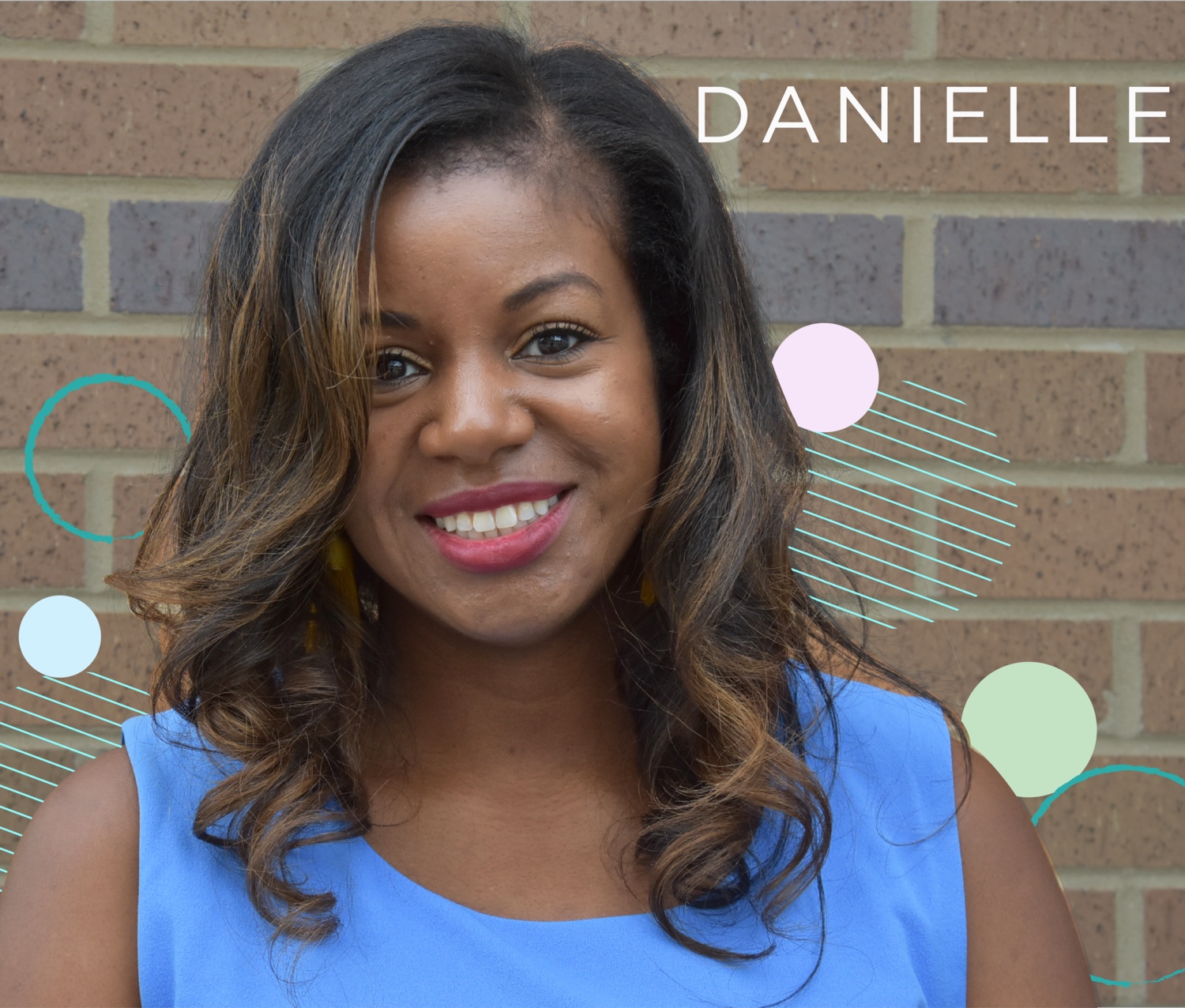 Danielle Brooks
Danielle Brooks (she/her/hers) is the Manager of Teacher Recruitment and Pipelines for DC Public Schools, where she oversees the national recruitment of teachers and partnerships with local universities and alternate route pipelines. She began her education career as a 5th grade special education teacher in DC Public Schools, and has experience working in Baltimore City Public Schools and a turnaround district for the lowest performing schools in Detroit. She holds a master's degree in special education from the George Washington University, and is a proud alumna of Spelman College. As an African American woman, creating and cultivating relationships that acknowledge and honor individual identities is deeply meaningful work to her. Outside of work, Danielle enjoys spending time with her husband and two kids, dancing/performing, cooking, and enjoying live music.
Chip Chase
Chip Chase
Chip (he/him/his) is the Director of Library and Innovation for Capital City Public Charter School, and has worked in school libraries with a focus on educational technology for over 15 years. He has a BA in English Literature, a Masters of Library Science, and a Certificate in Educational Technology Leadership. He grew up loving, and then deeply hating school, and this drives his sense of passion and urgency to support schools in seeing, knowing, and valuing all students. Being a school leader as a cisgender gay white man that serves mostly students of color, he is committed to ensuring that he prioritizes empathy and understanding, and leads collaboratively. He was a 2016 Citybridge Education Innovation Fellow, co-founder of edcamp MetroDC, led a winning team of the national 2016 CTE Makeover Challenge to design a makerspace in his school, and is a Google Certified Innovator.
LaTonia Cokely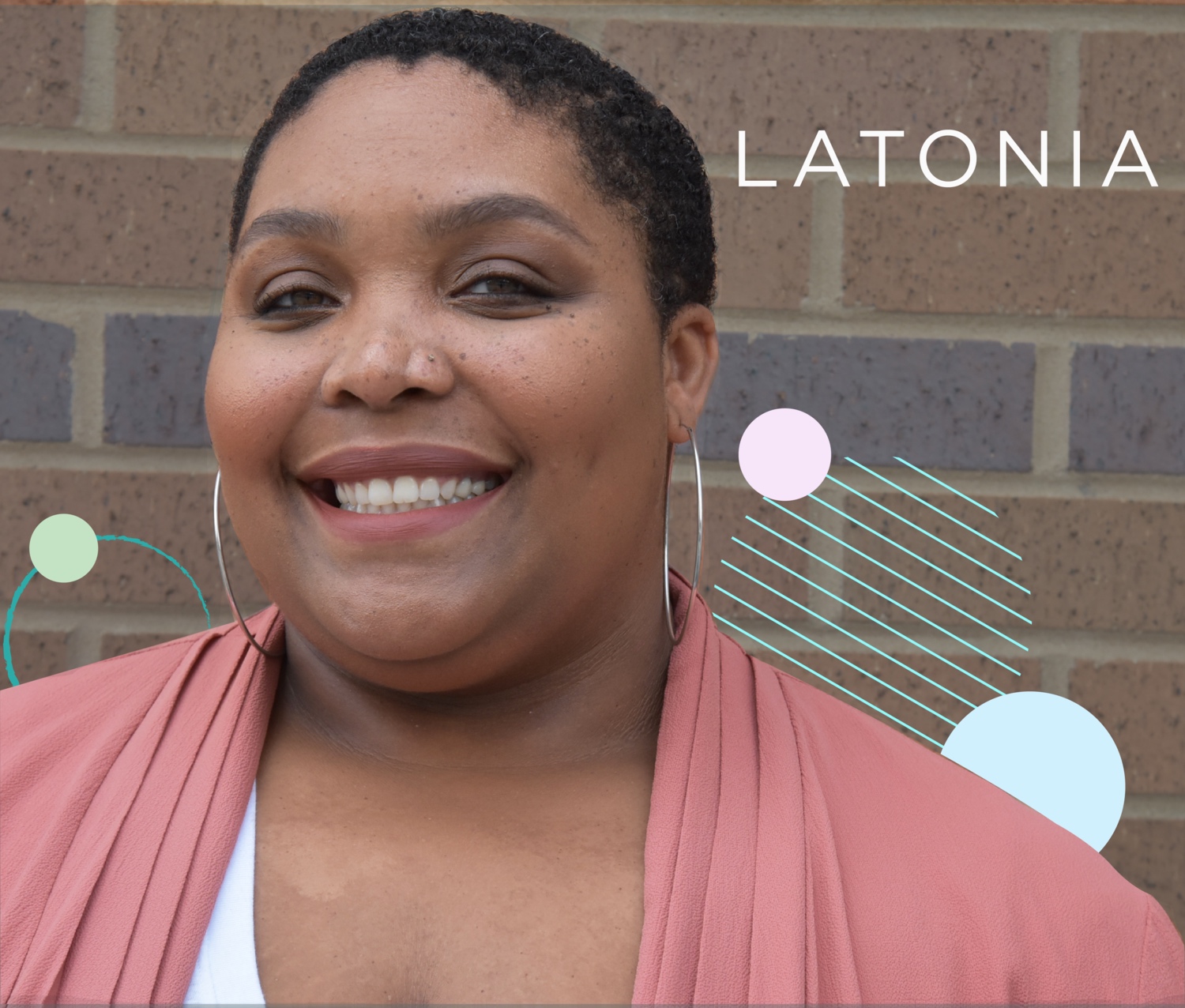 LaTonia Cokely
LaTonia (she/her/hers) is a self-proclaimed lover, creator and educator. She possesses more than a decade of progressive service and experience in the field of education, particularly around curriculum and instruction, equity, and leadership. She has a BA in American Studies from the University of Richmond and an M.Ed. in Curriculum and Instruction from the University of Maryland College Park. She has also earned her administration I and II certification from Hood College's Educational Leadership program. Currently, she is a Senior Associate at the Mid-Atlantic Equity Consortium working within the Collaborative Action for Family Engagement center and was previously a facilitator at Center for Inspired Teaching in DC. She also serves on the board of The Children's Guild Public Charter School and is the proud owner of Adjourn Teahouse, a loose leaf tea company in the DMV. She adores spending her time blending tea and all things ginger, justice related and Jill Scott.
Deven Comen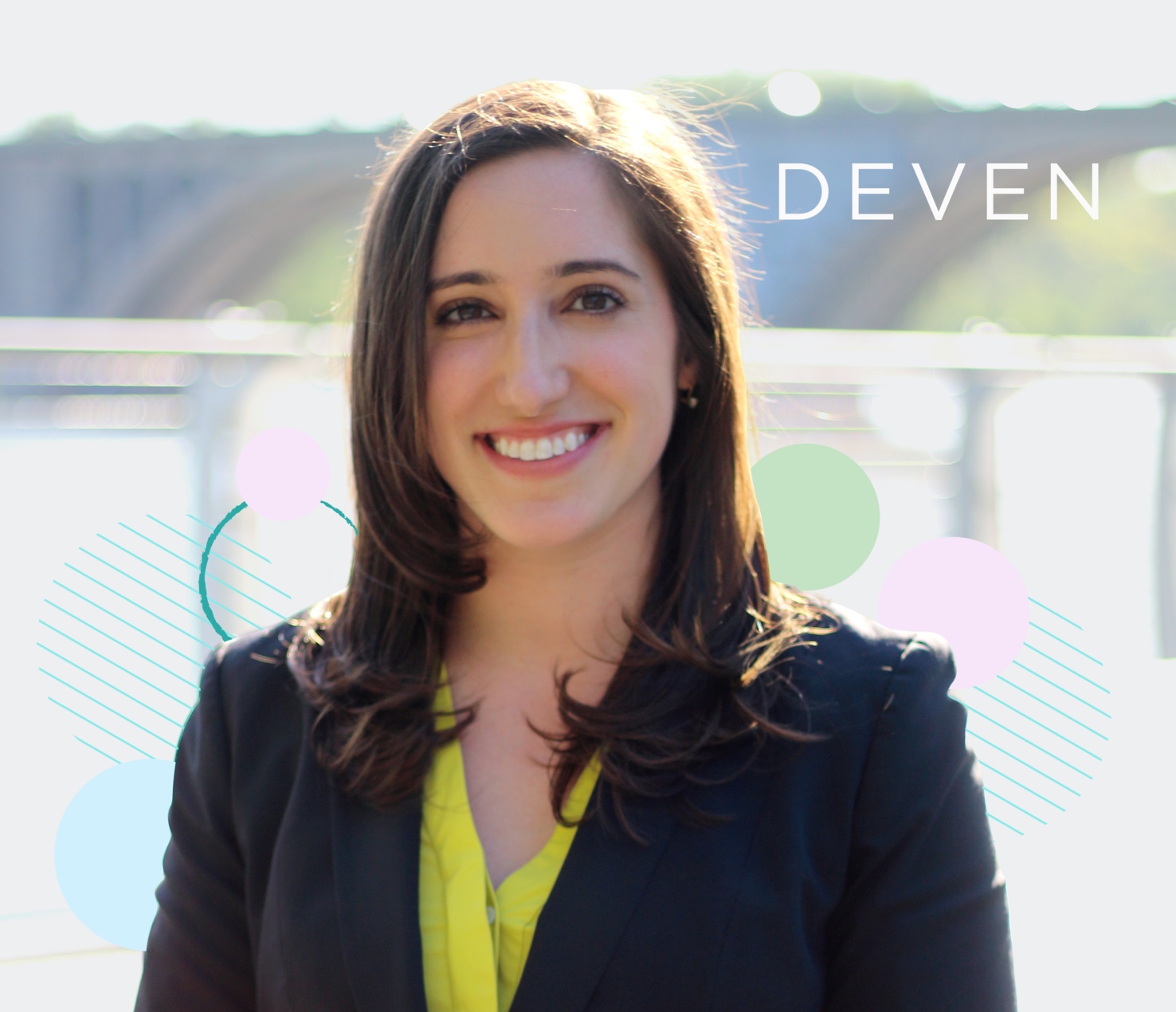 Deven Comen
Hailing from a sleepy New England farm-town, Deven Comen (she/her/hers) grew up in a working-class, close-knit family. Raised on volunteerism and civic participation, Deven feels a deep reverence for building community across lines of difference. After teaching students with exceptionalities at Anacostia Senior High School, Deven will always identity first as an educator. A former Deloitte consultant, Deven supported the design and launch of President Obama's My Brother's Keeper Alliance, a nonprofit dedicated to improving opportunities for young men of color. Currently, Deven is chief of staff in a dynamic division of the College Board focused on changing trajectories for first-generation and low-income students. As a Pell-eligible first-generation college student, Deven graduated with a BA from Georgetown University's Government honors program and with an M.Ed from George Mason University. Deven is a board member of Young Playwrights Theatre, an anti-oppression organization unlocking the power of youth storytelling. A cold brew connoisseur, Deven also loves teaching indoor cycling, baking birthday pies, and reading outside.
Candra Flanagan
Candra Flanagan
Candra Flanagan (she/her/hers) is the Director of Education for the Teaching and Learning unit of the Education Department at the National Museum of African American History and Culture. She has over 10 years of museum education experience where she combines her love of history, storytelling, and learning through programs for educators and students. As an African American woman, her passion for American history opened the path which has led to a focused mission of how to be inclusive and explicit about race in telling the story of the U.S. She has a BA in History from the University of Maryland and an MA in Social Foundations of Education from the University of Virginia where she also completed a number of hours of doctoral work. Candra loves family time, reading, engaging historical documentaries and all things Sesame Street.
Anna Hindley
Anna Hindley
Anna Forgerson Hindley (she/her/hers) is the director of early childhood education at the Smithsonian Institution's National Museum of African American History and Culture. Her work focuses on supporting positive identity development for all young children, uplifting joy in human diversity and inclusion, and interrupting structures of racism and inequity. With Florida and New Jersey roots, she currently lives with her husband and two children in Washington, D.C. Being a mother keeps her present, intentional, compassionate, and tired. Anna loves sailing, children's literature, and excitedly talking about the book she is currently reading.
Mark Johnston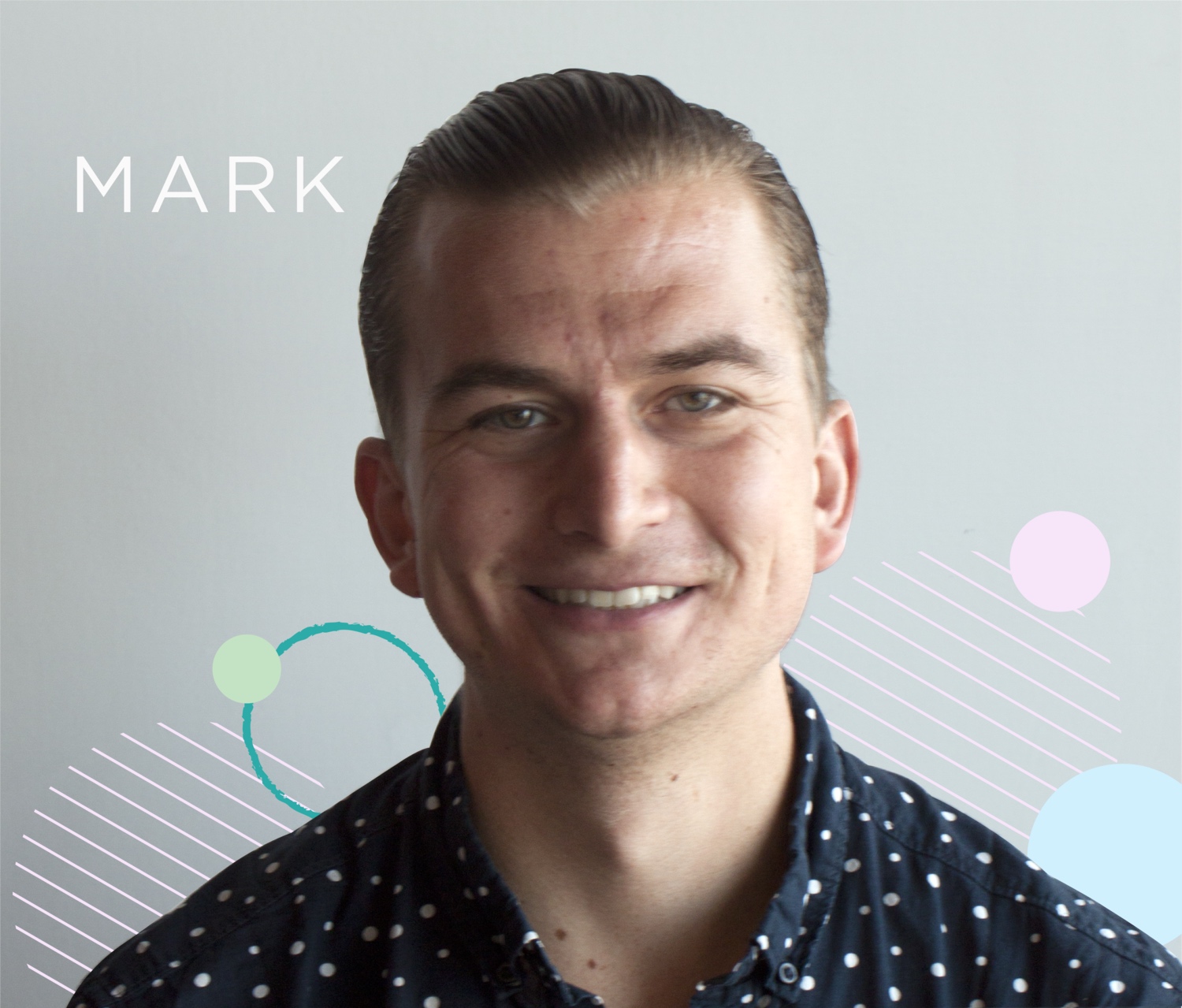 Mark Johnston
Mark Johnston (he/him/his) was born and raised in Portland, Oregon. The son of two public school employees, Mark is a proud graduate of Portland Public Schools. After high school, Mark traded in his windbreaker for Rainbow sandals and headed to Chapman University in Orange, California. Mark joined Teach For America after college and taught 11th grade English for three years. Wanting to study the systems and the policies responsible for our country's educational system, Mark attended graduate school at American University, earning joint M.Ed/MPP degrees. Mark has experience doing college access work, state advocacy/organizing, and federal policy analysis. Mark now works at Leadership for Educational Equity, where he helps the organization's members lead equity-centered change in the policy and advocacy sectors. Mark identifies as gay and is passionate about electing more LGBTQIA+ leaders to public office.
Andrew Plumley
Andrew Plumley
Andrew Plumley (he/him/his) is Associate Director at Equity in the Center, a field-wide initiative to influence social sector leaders to shift mindsets, practices, and systems to achieve race equity. He started his career in education, where he advised higher education institutions on diversity and inclusion strategy, as well as provided access and success programming for Pell eligible students of color. A true systems entrepreneur, Andrew focuses on creating true and lasting systems change for the communities he partners with and supports. He currently serves as a Young Black and Giving Back Institute board chair, an ATMTC diversity, equity, and inclusion task force member, an American Express N-Gen Fellow, as well as served as a city council appointed Police Commissioner in the state of Vermont. Andrew has a BA from Middlebury College, and received an MBA with a focus in social and environmental sustainability from the University of Vermont's Grossman School of Business.
Albert Ramirez
Albert Ramirez
Albert Ramirez (he/him/his) is the Associate Director of the Georgetown Scholars Program (GSP), a Georgetown University initiative that supports undergraduates from low-income backgrounds who are the first in their family to attend college, and promotes access, equity, and inclusion in higher education. He has a dual degree in Economics and Environmental Studies from St. Louis University. Prior to joining GSP, Albert has held program and policy roles at organizations focused on leadership development, community organizing, and food and economic justice, including: the Congressional Hunger Center, the Center for Community Change, and Haley House in D.C., Seattle, and Boston. The son of Filipino immigrants, Albert is a proud Houston native and has lived in the DMV area for the last five years. He loves his wife Mary, his German Shepherd Bridgette, traveling, cooking, and playing music.
Selamawit M. Washington

Selamawit M. Washington
Selamawit M. Washington (she/her/hers) is a black woman, first-generation Ethiopian-American, born in DC and raised in Virginia (wahoowa!). Her journey in search of healing, justice, and peace led her to Addis, New York, Los Angeles, then back home to put it all into practice. Her work to expand restorative practices in DC public schools led her to Communities In Schools of the Nation's Capital where she is now the Director of Programs and Data. As a new-ish wife and bonus mom, with an unruly puppy, Otis Redding, Selamawit spends her time creating alignment, managing chaos (thank you Google calendar!), and enjoying the ride. She loves unplanned moments of quiet, harmonizing, laughing out loud, "The Read" and "Happier" podcasts, creating playlists, reading about home organization and life hacks, nail art, color, and designing learning experiences outside of the classroom for her family, friends, and colleagues.
Chelsea Wilhelm

Chelsea Wilhelm
Chelsea Wilhelm (she/her/hers) joined KIPP DC in 2014 and is currently their Associate Director of Accountability. In this role she supports network-wide compliance projects and manages the Attendance Coordinator team. Chelsea, a native of Annapolis, MD, obtained her Bachelor of Arts in Social Work from the University of Pittsburgh. She began her career as a Teach for America corps member for Head Start in Cincinnati, Ohio and returned to Washington, D.C. to pursue work in education policy. While Chelsea isn't working she can be found exploring cafes and restaurants around D.C.
Nancy Wright

Nancy Wright
Nancy Wright (she/her/hers) has called DC home for the past 5 years where she has worked at DC Public Schools. She is currently the Manager of Teacher Selection where she oversees the selection process for teachers, instructional coaches, and educational aides to ensure that all students have excellent educators in their classrooms. Nancy began her career as a 7th grade science teacher at Quail Hollow Middle School in Charlotte, North Carolina. Nancy loves spin classes, live music, and spending time with her family (especially her niece and nephews.)